1- Surin Beach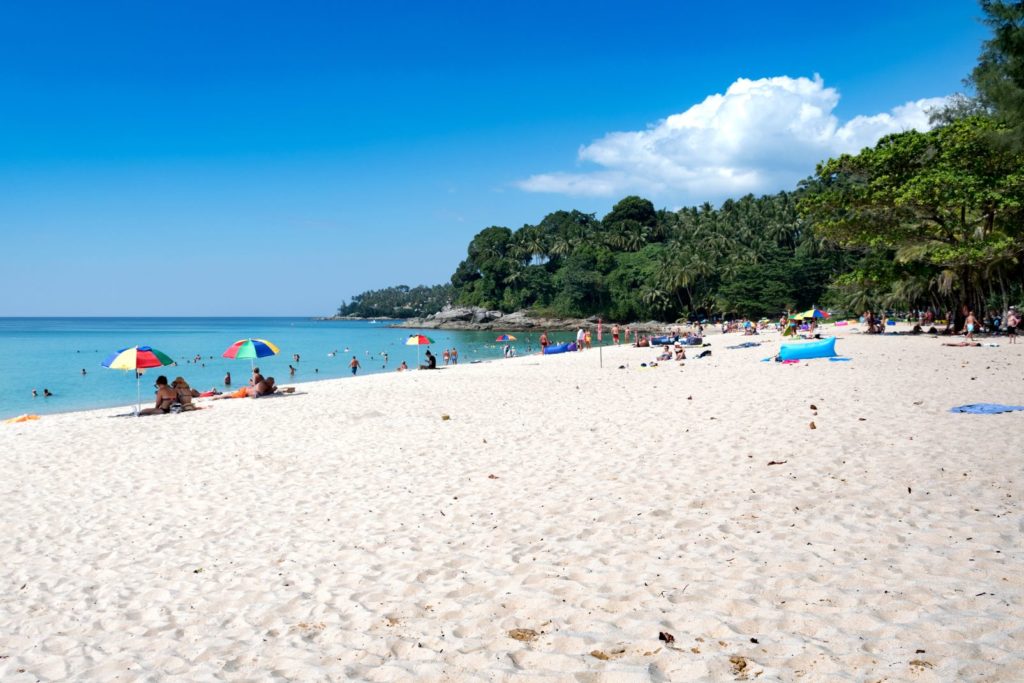 May be one of the best beaches in Phuket. A Marvellous Beach in Phuket for all water sports and after-sun activities. The first golf course in Thailand nearby is now a park and grazing area for buffalo. During the monsoon Surin Beach has a very strong undertow so swimmers should exercise extreme caution. Red flags signal when the beach is closed and resident lifesaver "Diver" often has to go out and rescue people who've gone out too far.
Read more at: http://www.phuket-maps.com/surin-beach.htm?cid=ch:OTH:001
2- Freedom Beach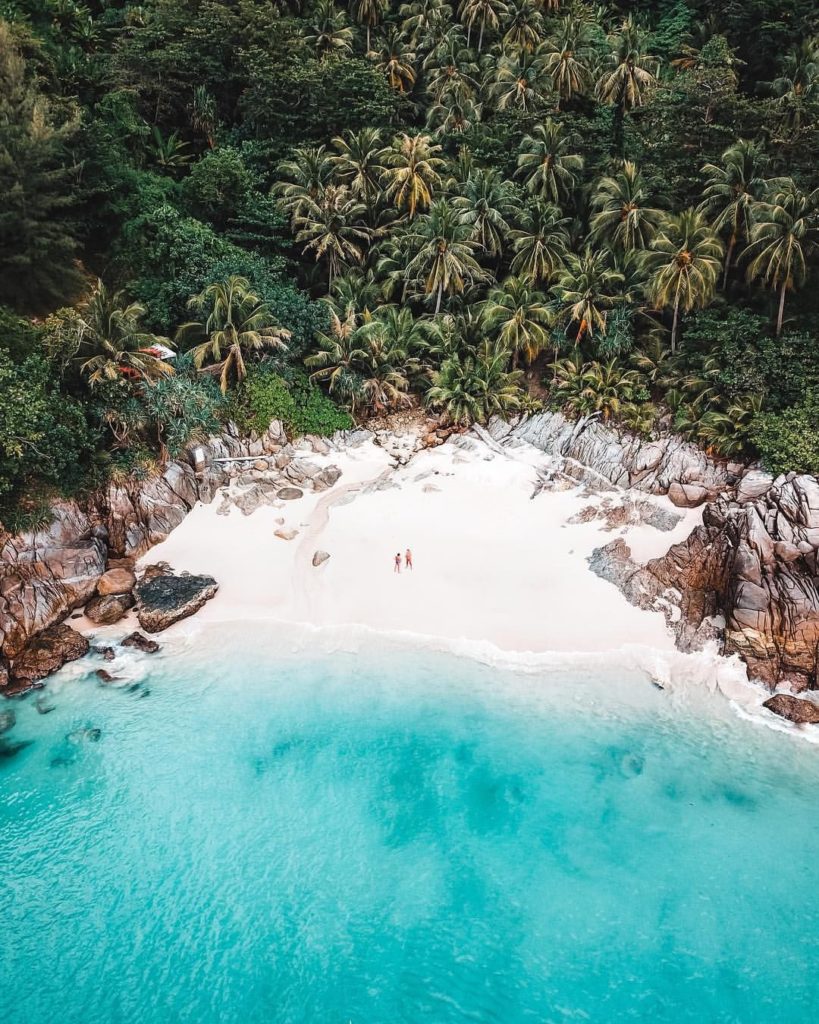 Freedom Beach is an exclusive gem on Phuket's west coast; the 300m-long strip of white sand is set in a superb bay dotted with granite rocks and surrounded by hills covered by thick and luxuriant jungle. Essentially, Freedom Beach's exclusivity comes from its rather difficult accessibility, although things are getting a bit better nowadays. Apart from sunbathing, popular activities that can be enjoyed at Freedom Beach are beach soccer (two mini-goals are available), beach volleyball, and snorkelling. The shallow waters at both ends of the beach host superb underwater fauna and flora and the southern end is slightly superior. There are no jet-skis or other noisy marine leisure activities at Freedom Beach; the only audible engines are those of the long-tail boats bringing and taking away visitors.
3- Banana Beach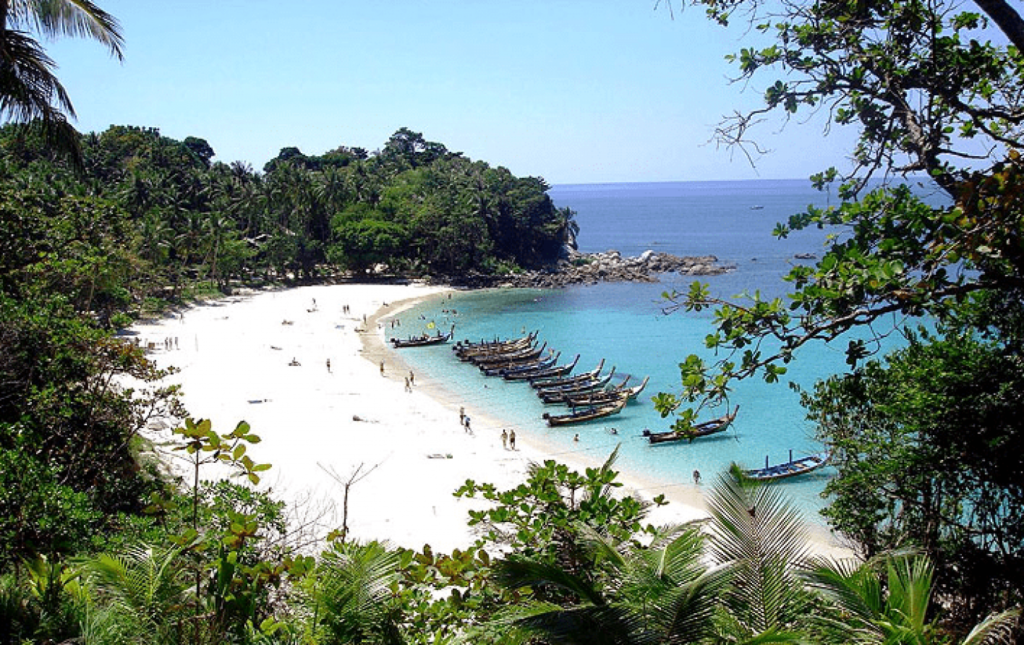 The 200-metre-long stretch of sand is known to locals as Haad Hin Gluai, or Banana Rock Beach, for the shape of a rock formation jutting out of the sea on the bay's south end. It's found along Phuket's west coast between Naithon and Bang Tao beaches, about half a kilometre north of Trisara, of one of Phuket's most exclusive five-star resorts.
Life at Banana Beach is significantly more rustic than its nearby celebrity holiday enclave, with a single restaurant run by a local family serving fresh seafood on plastic tables set on the sand under shaded tree cover. Prices at the restaurant are not so cheap, however, with dishes costing 100 baht up, but the view is divine. The family has a monopoly on commercial activities here, also renting out sun beds for 100 baht a day and offering fishing and beach-hopping trips on its longtail boat through the high season months of November through April.
4- Layan Beach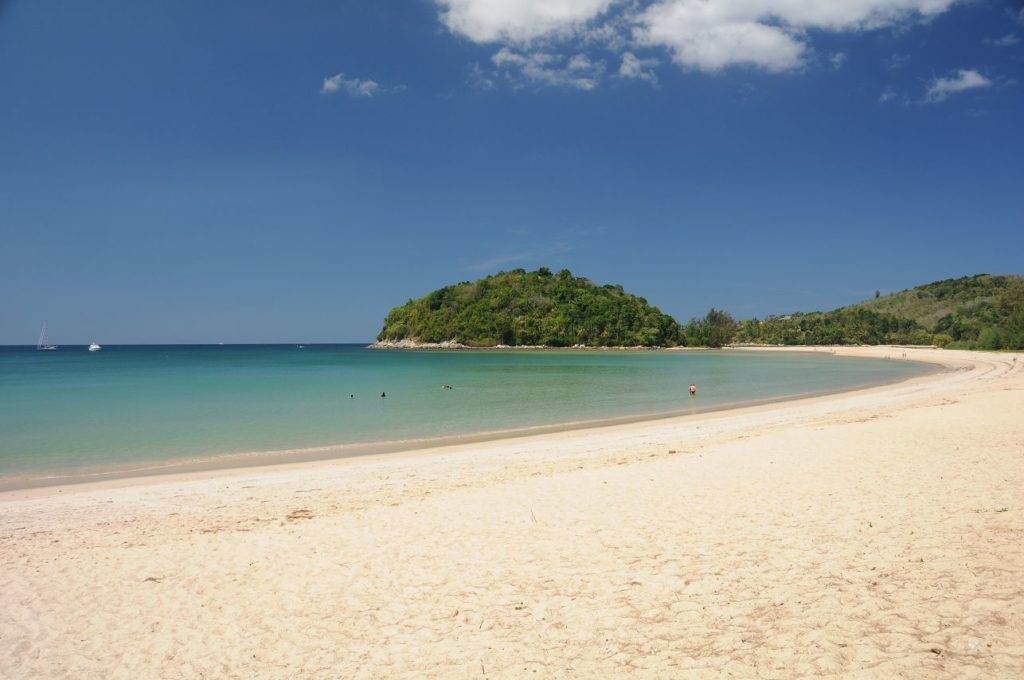 Layan Beach is the name of the northern end of Bangtao Beach on the west coast of Phuket. Unlike the majority of Phuket's west coast beaches, it is still a very tranquil area, where you can lie and relax under the shade of the tall pine trees bordering the beach. Most people who visit this superb beach are Thai and expats and it all looks the same as it used to 20 years ago. The sea is pretty calm here due to the fact that the beach is sheltered by Koh Kala, a small island located at its northern part.
Read more at: http://www.phuket.com/phuket-magazine/layan-beach.htm?cid=ch:OTH:001
5- Naithon Beach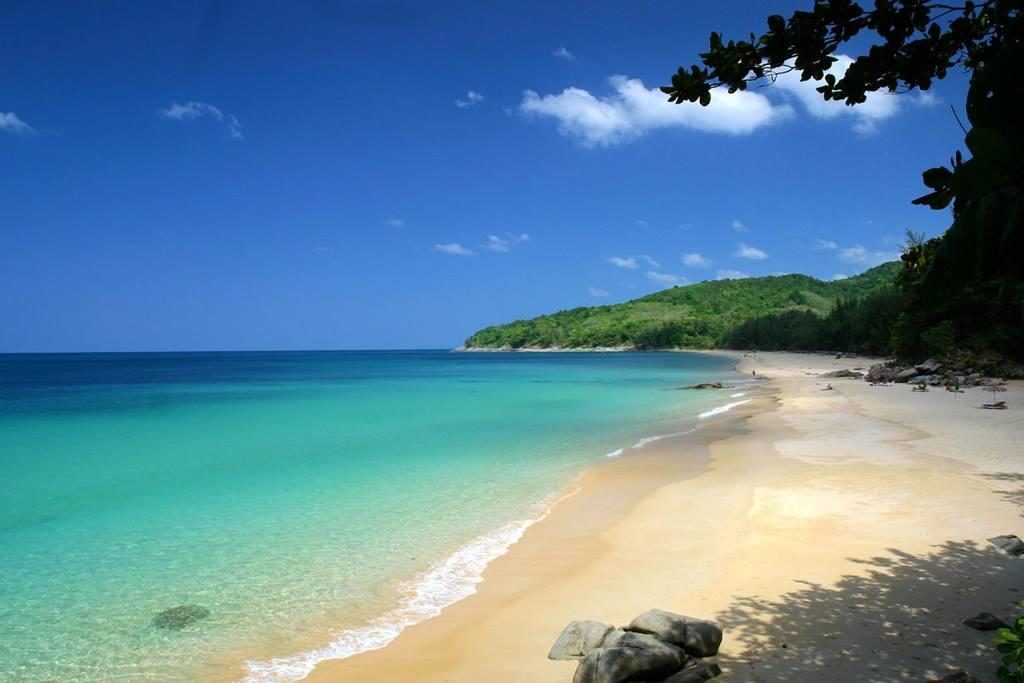 Naithon Beach is a quiet beach and an ideal place to get away from the crowded areas such as Patong and Kata beach. The beach beautifully stretches and is well shaped by tall trees and divided in two by small rock formations. There are a few bars, restaurants, tailor shops and dive centers across the road. This beach is around 1 hour from Novotel Phuket Karon Beach Resort and Spa by car. It's easy to park your car anywhere along the beach in the shade of trees. To get there, please contact Reception at the resort.
You are looking for a Property in Phuket – Pool villa, Hotel or Land for Sale.