Phuket School & Education.
With excellent international school options, Phuket is a popular choice of families around Asia and beyond seeking top-quality educational facilities for their children in a beautiful local environment free from congestion and pollution.
The island boasts three world-renowned international schools with excellent academic and sporting facilities.
Headstart International School, British International School Phuket (BISP) and Phuket International Academy (PIA) – due to become part of the United World College network in August – each provide a wide range of educational subjects to internationally-recognised standards.
Headstart International School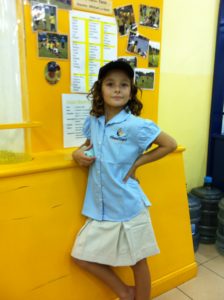 Founded in 2005, HeadStart has rapidly developed into one of the leading International Schools in Phuket. Situated on 6 acres of beautiful landscape, our school campus is centrally located allowing for convenient access from anywhere on the island. HeadStart is a high achieving, co-educational British International School. We offer the English National Curriculum for students from 2 to 18 years of age and currently have 800 students enrolled representing 45 different nationalities.
Please visit: https://headstartphuket.com/
British International School Phuket (BISP)
BISP is an English medium, co-educational, day and boarding school established in 1996, providing Pre-school, Primary and Secondary school education on a purpose-built 44 acre campus with high quality boarding accommodation and world-class facilities enabling students to excel in sports and expressive arts, as well as in their studies.
The student population consists of some 890 day and boarding students with over 60 different nationalities represented. The majority of the student body are foreign nationals.
External examinations are offered in the IB Diploma, IGCSE, and Cambridge ESOL. In addition, an externally-assessed programme for spoken English is provided through the London Academy of Music and Dramatic Arts (LAMDA).
The school has a wide choice of IB courses including Art and Design, Business and Management, Design Technology, Economics, Environmental Systems and Societies, Music, Psychology and Theatre Arts.
BISP also has a strong academy programme, with academic academies in Business, Art & Design, and STEM (Science, Technology, Engineering and Maths), as well as sporting academies for Swimming, Football, Tennis and Golf – the latter are all led by professional sports coaches, and make use of BISP's onsite sporting facilities, which include football pitches, 25m and 50m pools, a six court tennis centre, and on-site golf training course.
Please visit: www.bisphuket.ac.th
And on Facebook: https://www.facebook.com/bisphuket/
Phuket International Academy (PIA)
PIA has 320 day and boarding students from 40 nationalities and is currently Thailand's only international school south of Bangkok fully authorised to offer all three International Baccalaureate (IB) programmes.
PIA is founded on the fundamental principle of providing a caring, supportive and joyful environment for all members of its community so that everyone grows as individuals. This is seen as both a personal and a collective responsibility.
The concept of developing the whole person is deeply embedded into PIA's motto: "Good Heart, Balanced Mind, Healthy Body." To achieve this aim, the school offers a holistic educational programme that encompasses academics, social and emotional learning and mindfulness, service, outdoor education and activities.
Students learn how to learn, analyse, think creatively and reach thoughtful conclusions, making it a demanding programme that encourages students to their highest levels of academic achievement.
PIA is due to join the United World College (UWC) movement in August 2016 and will then be part of an international network of schools and colleges in 15 countries, with more than 55,000 alumni and other members in virtually every country in the world.
Please visit: www.phuketinternationalacademy.com
And on Facebook: https://www.facebook.com/ Phuket-International-Academy-Day-School- 210945405607303/
You are looking for a Property in Phuket – Pool villa, Hotel or Land for Sale.